Administrative Coordinators
& Schedulers
Douglas Cardwell (interim)
505-410-1212


[email protected]



Position is available, inquire:
Call or email 505-410-1212


[email protected]
Douglas Cardwell
AS OWNER AND DIRECTOR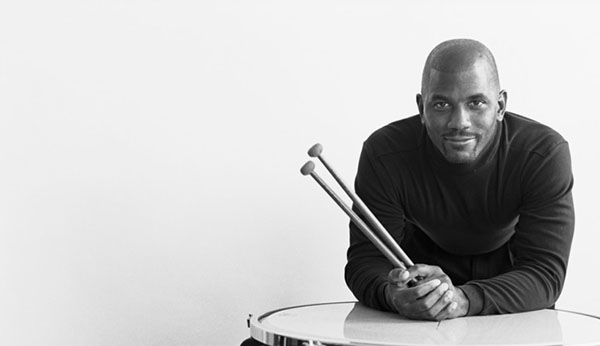 As Owner and Director of Instruction at Douglas Cardwell Percussion Studio, Douglas approaches teaching music like teaching a language. It is audible to one first, then you move into formulating and understanding the words/rhythms. There is only one way to become good at something and that is, "to practice and train properly many, many, many times. What we attempt to accomplish in our teaching philosophy at DCPS is to teach how to learn, problem solving, and develop creativity – which has the ability to transfer to school and life lessons". These methodologies have been developed and tested over 25 years of private practice.

A tireless drummer, teacher and entertainer the name Douglas Cardwell is synonymous with Drumming. Even from a young age his talent was evident. He began taking drum lessons at age eleven, where he was exposed to many different styles and genres of music which shaped his drumming flair in the years to come.

Armed with a wide music perspective, Douglas continued to develop his drumming skills, receiving a Bachelor of Music Education degree from James Madison University. Douglas then went on to study at the highly regarded Rice University where he received a Master of Music Performance degree from the Shepherd School of Music.

AS A PERFORMER
Douglas has an enjoyed an extensive career as a drummer musician providing studio recordings, and drumming performances that include the current Principal Timpani Chair with the New Mexico Philharmonic. Before joining the NM Philharmonic, he performed with the Detroit and Houston Symphonies. Being a versatile cross-over musician in Jazz, R&B, Pop, Rock, Latin and Classical – Cardwell is often seen out in the community with many local groups and has worked with such local greats as Eddie Daniels, Bobby Shew, Michael Anthony, Mark Tatum. And national master classes and/or performances with Winton Marsalis, Burt Bacharach, Tony Bennett, Jamey Abersold, Joe Williams, Lionel Hampton, Bobby McFerrin, Doug Lawrence, Sunny Wilkinson, and Solomon Burke

AS AN INSTRUCTOR
Presently, Douglas is fully dedicating his time and skills to the philharmonic, recording, gigging and teaching. When Douglas is not performing, he teaches both children and adults the art and passion of playing drums and percussion. Douglas feels, "Being able to express my passion for music on stage and educationally is a big gift I've been handed, and for that, I'm so very grateful!"
Camaron Anderson
INSTRUCTOR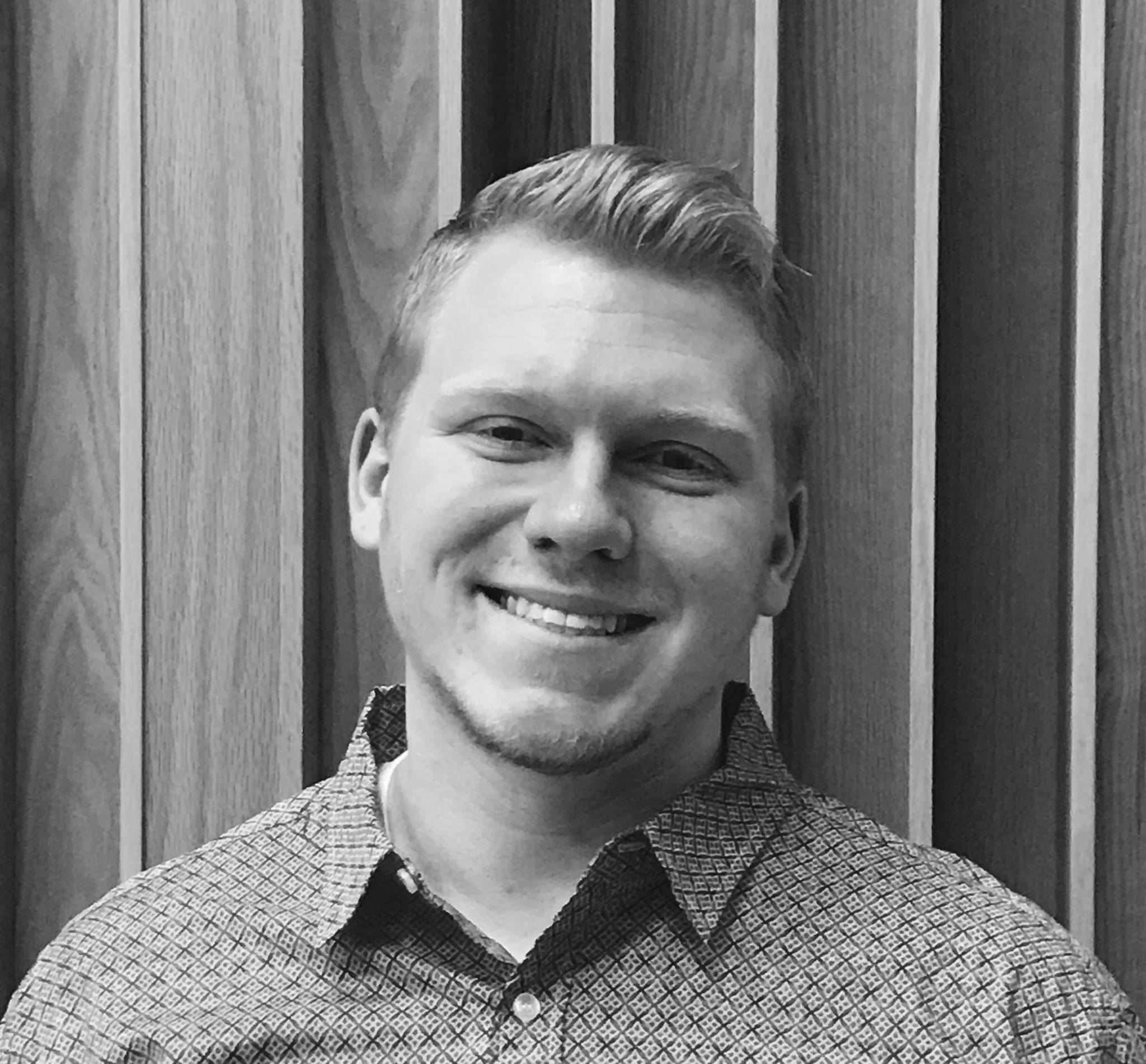 Camaron Anderson is an experienced Percussionist from the Albuquerque, New Mexico area. Originally hailing from the Fox Valley in Wisconsin, Cam has been studying several forms of music for over 18 years. He received his Bachelor's degree in Music Performance (Percussion) and an added emphasis in Composition with honors from the University of Wisconsin-Oshkosh. He is currently in progress of his Masters in Percussion Performance degree at the University of New Mexico. At UNM he is primarily studying percussion with Scott Ney. Cam's other principal instructors in percussion have included: Dr. Alison Shaw and Dr. Elizabeth DeLamater. As a performer, Camaron has extensive experience in solo, chamber, orchestral, and large ensemble repertoire. In 2017 Cam won the University of Wisconsin-Oshkosh's Honor's Recital Competition as a soloist on marimba and multiple percussion. In addition to his training as a classical percussionist, Cam has studied percussion music from around the world. Musics from areas including: Trinidad and Tobago, Brazil, Ghana, Senegal, Uganda, and the Middle East. For four years Cam performed as a member of Titan Steel, a steel pan ensemble. While in Titan Steel, Cam performed on drum set, auxiliary percussion (engine room), lead/tenor pan, and double-seconds. He currently performs as a member of the University of New Mexico Graduate Percussion Trio. Cam is also the percussion section leader and principal timpanist in UNM's top Wind Ensemble and Orchestra.
Will Kramer
PAST INSTRUCTOR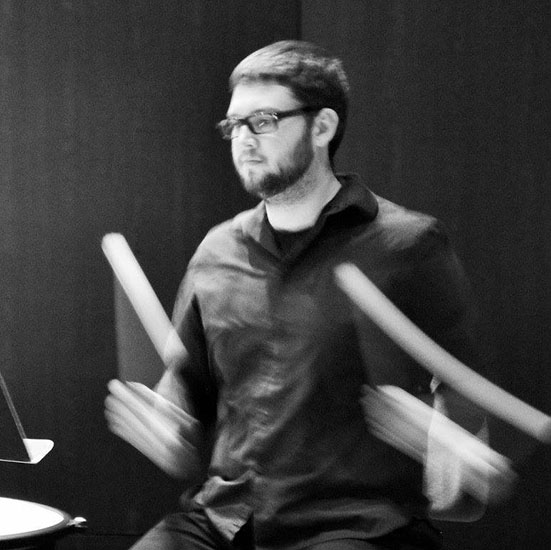 Will Kramer was born in Albuquerque and raised in Rio Rancho. In middle school and high school he studied privately with the Principal Percussionist for the then-named New Mexico Symphony Orchestra, Jeff Cornelius. Immediately after high school he began to perform extensively with musical theatre organizations in town. While attending the University of New Mexico for a Bachelor's in Music Performance Degree (with 3-5 school ensembles a semester) he successfully auditioned into the Blue Knights Drum and Bugle Corps for 3 years in a row. In 2013 and 2014 he was the "center marimba" in the BK front ensemble. Since receiving his BM in 2015, Will has been pursuing his K-12 Music Education teaching license in the state of NM. This will be completed by 2017.

While performing has been a huge part of his musical experience, he has also spent a great deal of time, energy, and passion teaching young percussionists in town with both private and group settings. His teaching efforts have mainly been with the Albuquerque Youth Symphony Program, Rio Rancho High School, and West Mesa High School. He has also taught with the UNM Prep School, Manzano High School, and subbed at the New Mexico School of Music. Another large aspect of his career is writing and arranging for his students. In addition to the previously mentioned schools, he also arranges for the Eldorado High School battery section, as of summer 2016, and the Arsenal Performing Arts "Soundsport" group.

Currently, he is percussion caption-head for the new "Arsenal Performing Arts Organization." He seeks to uplift and unify the marching percussive arts in the state of New Mexico with this ensemble. There are many students who wish to pursue drum corps during or after high school but simply cannot afford to go out of state. He feels it is his mission and passion in life to uplift all percussion education within the state. In NM, many students don't receive long-term and informed percussion instruction from their public school setting until marching band. It is Will's goal to alter this paradigm and help the middle school percussionists when they need it the most.
Jonathan Rodriguez
PAST INSTRUCTOR
Jonathan is an emerging percussionist having received his Bachelor's degree at Millikin University in Latin American Studies and Percussion Performance, and holds a Master's degree, also in Percussion Performance, from the University of New Mexico. He was won numerous awards and competitions for performance and scholarship, taught music theory and percussion lessons throughout various schools and institutions across the country, and has toured nationally and internationally with his world music group, Astral Folk. Most, Recently, Jonathan began the "Postcards Project": an ongoing compilation of field recordings from Latin American countries and commissioning new works for percussion using those sources as a way to offer a different type of global perspective. Most recently Jonathan continued his touring efforts in Europe with the prestigious World Percussion Group, and Eileen & the In-Betweens, a folk/rock band rooted in social activism, across the U.S. and Canada .
Sean Umstead
PAST INSTRUCTOR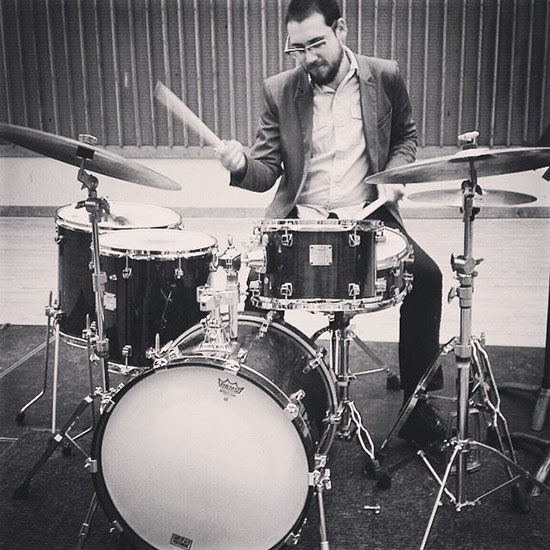 Sean Umstead was born and raised in Albuquerque, NM. He attended Our Lady of Assumption Elementary and Middle School, Highland High School, and recently earned a Bachelors degree in Music Education with a focus in percussion from the University of New Mexico.

Music has always been a strong passion and love throughout Sean's life. Some of his earliest memories include listening to jazz on vinyl at his Granddad's house for hours. Herbie Hancock, Miles David, John Coltrane, Freddie Hubbard, Thelonious Monk, and countless other jazz giants filled his curious ears with wonderful music, and began his lifelong love of music. He began playing classical and jazz piano at age 8, trumpet in middle school band, and switched to percussion in high school, while still playing piano in jazz band. During his junior and senior year of high school, Sean had the amazing opportunity to assist with teaching band at one of the feeder middle schools as an independent study. It was during this independent study that Sean knew he was destined to become a music educator.

During college, Sean taught marching percussion sections and percussion ensembles at Highland High School and Rio Rancho High School, judged at solo and ensemble festival, led percussion sectionals/ensemble rehearsal for District VII high school honor band, and taught in countless other capacities in and around the Albuquerque/Rio Rancho area. While earning his degree in music education from UNM, Sean also took every opportunity to perform, both at school, and outside of school. At UNM, Sean was an avid performer in the UNM Spirit Marching Band, Symphonic Band, Wind Symphony, Symphony Orchestra, UNM Jazz Band I and II, Jazz Combo, Percussion Ensemble, University Chorus, Dolce Suono, and New Music New Mexico.

Sean continues to gig as much as possible with his own bands, playing piano in NuVibe Jazz and Affinity Jazz Combo, and piano/percussion with the Latin band, Sol de la Noche. Sean also plays percussion in pit orchestras for Musical Theatre Southwest, piano in the newly created FM Jazz Orchestra, and sings as a tenor in Quintessence: Choral Artists of the Southwest.

Sean is currently the director of bands at Grant Middle School in APS.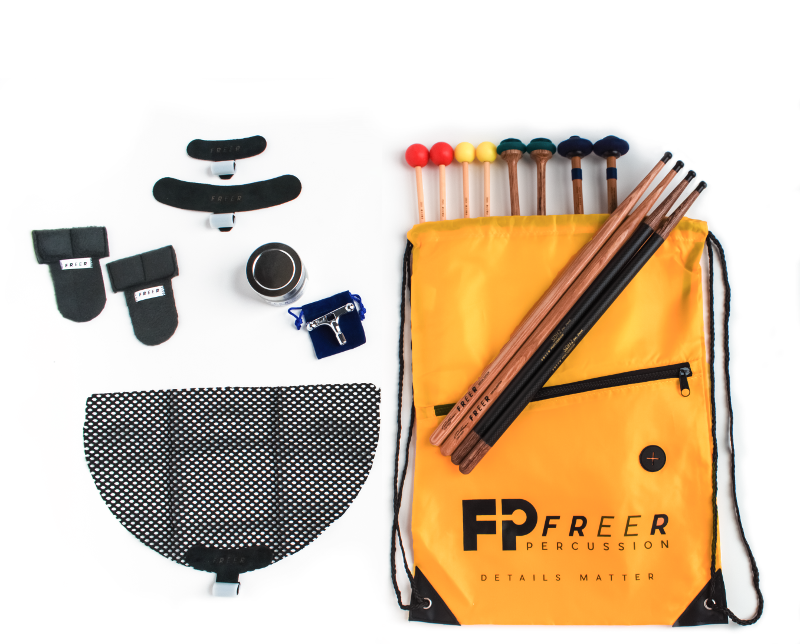 Gavin Keene
PAST INSTRUCTOR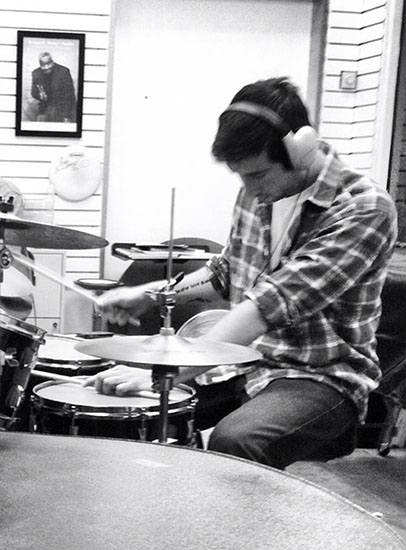 Gavin was born in New Jersey and raised in Albuquerque. He attended Monte Vista Elementary, Jefferson Middle School, St. Pius X High School and graduated from Sandia High School, where he played soccer. Soccer still remains a passion for him and he plays adult club soccer as well as being an ardent fan of world and MLS soccer.

Gavin's parents always had music in their house and encouraged their two boys to learn musical instruments. At age 11 Gavin took an interest in drumming and played with several bands throughout high school, but with soccer dominating his leisure time, he didn't have much time to pursue the drums until he got out of college. He attended Ft. Lewis College in Durango, Colorado, where he was enrolled in the business school and although he enjoyed his studies there, he was anxious to return to musical studies when he left. He attended UNM and took music classes there while he worked for his parents, who own several restaurants in Albuquerque.

In 2010 he began studying drums seriously with Douglas Cardwell. He also built a music studio where he records music with his current band, the Shade Tree Mechanics, and jams with other musicians as well, including Ryan Holler of The Hook and the Crook, who recently released a cd and his cousin Josh Mont, formerly of The Waves.

When Douglas Cardwell was acquiring teachers for his drum studio in 2012, he recruited Gavin to be his apprentice teacher, where he teaches beginner and intermediate students of all ages.

Gavin loves teaching drums as well as making music on his own.